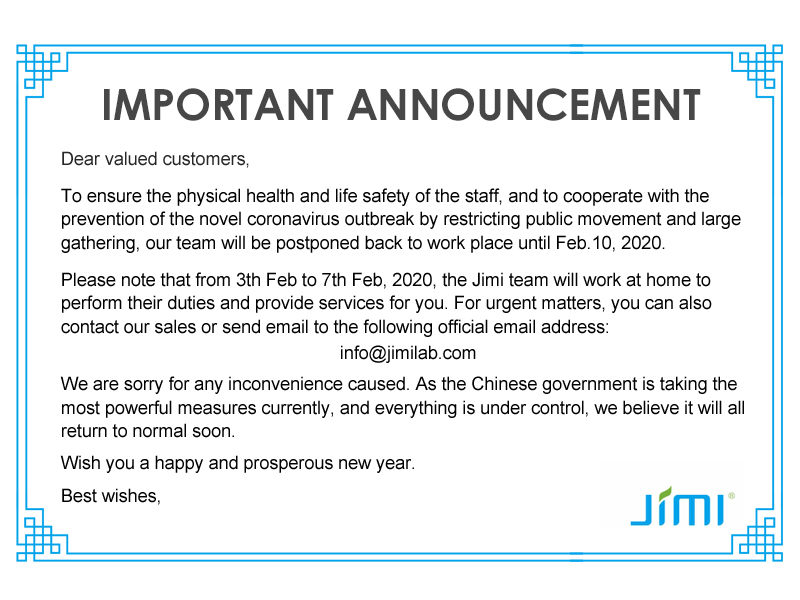 Dear valued customers
To ensure the physical health and life safety of the staff, and to cooperate with the prevention of the novel coronavirus outbreak by restricting public movement and large gathering, our team will be postponed back to work place until Feb.10, 2020.
Please note that from 3th Feb to 7th Feb, 2020, the Jimi team will work at home to perform their duties and provide services for you. For urgent matters, you can also contact our sales or send email to the following official email address: info@jimilab.com

We are sorry for any inconvenience caused. As the Chinese government is taking the most powerful measures currently, and everything is under control, we believe it will all return to normal soon.
Wish you a happy and prosperous new year.
Best wishes
Related Articles