JC400 Series(JC400 , JC400P , JC400D)camera system are ideal companion for everyday driving and long-distance hauling. Besides the front-facing camera that records what is happening on the road, it is equipped with a cabin-facing camera that records everything inside the car as well. Other features of the JC400 Dual Channel Dash Cam include live tracking, reckless driving, emergency calls, and more, allowing it to be used to deter crime, record bad drivers, and quickly resolve disputes or false claims relating to traffic accidents.
What is DLT GPS?
The Ministry of Transport of Thailand has issued relevant regulations to regulate driving safety. The regulations mandate that all hazmat vehicles, all major means of transport and buses, all rental heavy trucks, all private heavy trucks, and all commercial vehicles must be equipped with GPS. The project will provide a mobile app called "DLT GPS" to check the driver's information, the speed of the vehicle and provide feedback.
Fitting the needs and addressing the Thai market directly
To satisfy the DLT request with the most stable and affordable GPS hardware, JimiIoT launched its GT06E 3G Multifunctional GNSS Tracker in 2017 and got it compliant with DLT regulations. GT06E quickly seized the Thai market and became the most sought after in the Thailand GPS tracker market.
Furthermore, an advanced multi-function GPS tracker VL802 that supports DLT regulations, and with 4G LTE & GSM Network, two-way communication and multiple alerts is also integrating with the card reader function, and will meet you soon.
However, merely having a location capability is not enough. According to online driver education provider Zutobi, Thailand has an estimated 32.3 deaths per 100,000 people from car accidents, ranking first in the world for car accident fatalities last year. A growing demand for DLT-compliant GPS tracker that also have video capabilities. Therefore, JimiIoT launched the JC400 series (JC400, JC400P, JC400D) + card reader, which not only perfectly complies with the Thai DLT regulations, but also ensures your driving safety.
JC400 Series camera system are ideal for monitoring urban traffic, easing traffic congestion and reducing the number of traffic accidents. The JC400 series was customized with a magnetic card reader to read driver's license data, the data read can display road conditions, which is convenient for relevant government departments to make corrections, and can also understand the driving behavior of drivers to reduce the occurrence of accidents.
Complete function, always favored by the market
The JC400 series, JimiIoT well-developed dual-channel LTE dashcam, is complete and powerful. Take two commonly used models as examples:
The integrated road-facing camera and detachable cabin-facing camera record virtually everything that happens on the road and in the cab. In the process, the GNSS module provides precise real-time location data of fleet vehicles and cargo en route, so you can get a real-time and retrospective view of your fleet; in the event of a collision or reckless driving behavior, the JC400 will capture clear, crisp video footage as needed and upload it to the cloud for evidentiary support and later review, allowing you to respond or take action early.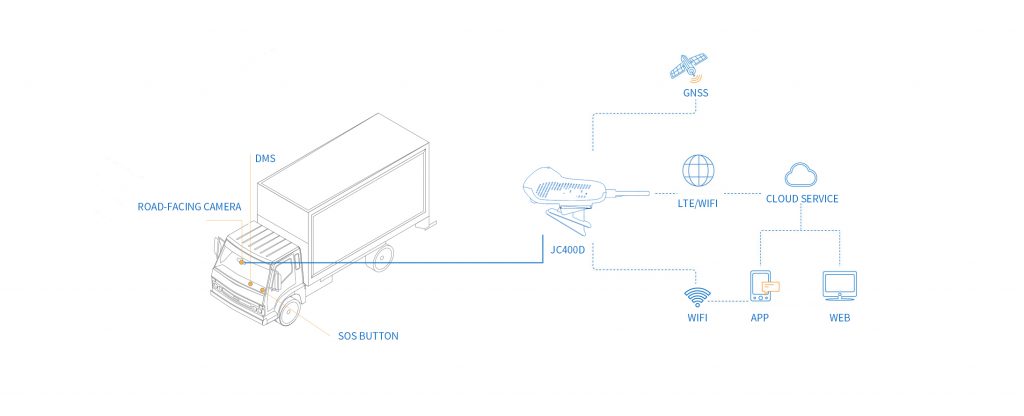 It also features Driving Behavior Analytics, which uses data on drivers' reckless driving behavior to reduce accident rates, increase driver awareness of road safety, and improve fleet fuel economy, further saving your insurance costs.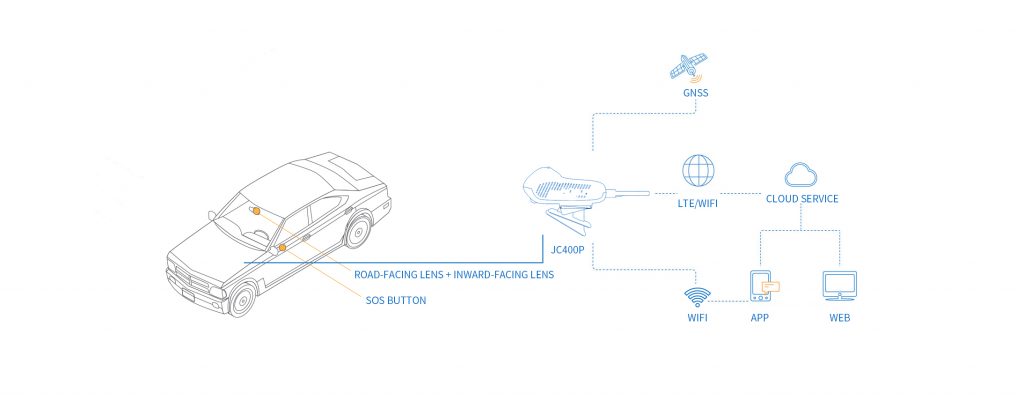 Passed many certifications, quality is guaranteed
The JC400 series has passed a number of certifications, which is the trust of the local government and a guarantee of quality.
1.NBTC certification, namely Thailand's wireless certification. The National Broadcasting and Telecommunications Commission of Thailand, abbreviated as NBTC, is a national body under the Ministry of Industry, responsible for the formulation of all relevant laws and regulations on radio frequency and communications in Thailand, setting priorities for standards and selecting candidates for qualified technical committee members, reviewing applications and issuing licenses under the certification program.
2.DLT certification is one of the type certifications of Thai automotive products. Its competent authority is the Department of Land Transport (DLT) of Thailand, which is responsible for receiving and confirming the TISI certificate, checking vehicle registration information, and approving the entire vehicle during the type approval process. Considering the traffic policy of the Thai government and the actual needs of maintaining the safety of drivers, vehicles and passengers, JimiIoT has customized a magnetic card reader for the JC400 series, which will be widely used in reading driver license data to meet the needs of DLT projects, The DLT will keep records of transporters and drivers in a database, which will enhance enforcement efforts. The JC400 series also meets the DLT certification standards, and some customers have already applied for DLT certification.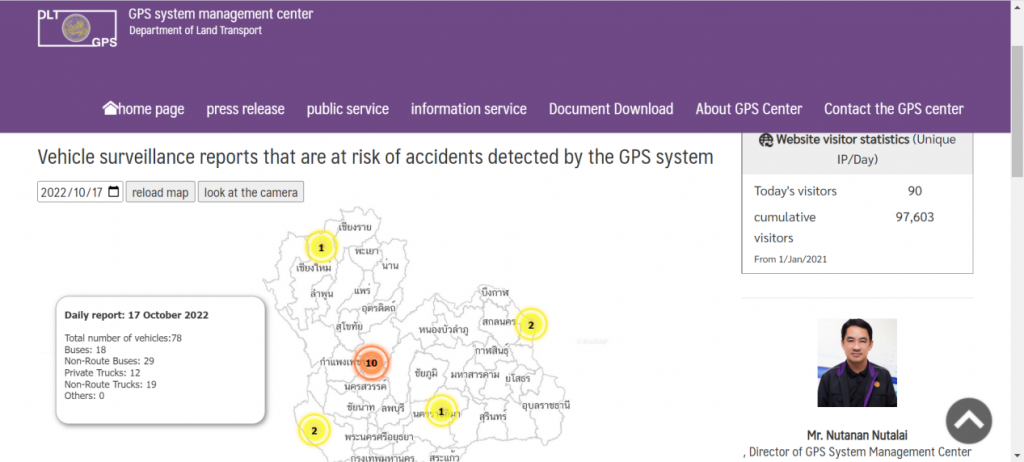 About Us
JimiloT aims to provide customers with innovative, mutually beneficial, safe and efficient international intelligent hardware and IoT solutions. At present, our products have been sold to more than 130 countries, with an annual shipment of 6 million units. Over 50 million units have been sold since 2008, and a network of service centers and marketing centers has been established to cater to local market needs. JimiloT shoulders the mission of "making connections simpler", and is constantly striving to realize the vision of becoming a continuous leader in IoT enterprises.
If you want to know more information about JimiIoT, please click here, or you can choose to follow us on Facebook, LinkedIn, INS, and Twitter.