The meaning of the sharing economy
In capitalism, the sharing economy is a socio-economic system built around the sharing of resources. Unlike traditional business models, it involves the co-creation, production, distribution, trade and consumption of goods and services by different people and organizations. These systems take many forms, often leveraging information technology (especially digital platforms) to provide individuals, companies, nonprofits and governments with information to allocate, share and reuse excess capacity in goods and services. In the continuous development of the sharing economy, various new models such as shared bicycles, shared electric vehicles, shared cars, shared power banks, shared basketballs, and shared umbrellas have emerged successively. The core of these mo dels is to use the unused value of idle goods to save various costs and create new profits. In this article, we will mainly introduce the bicycle sharing system.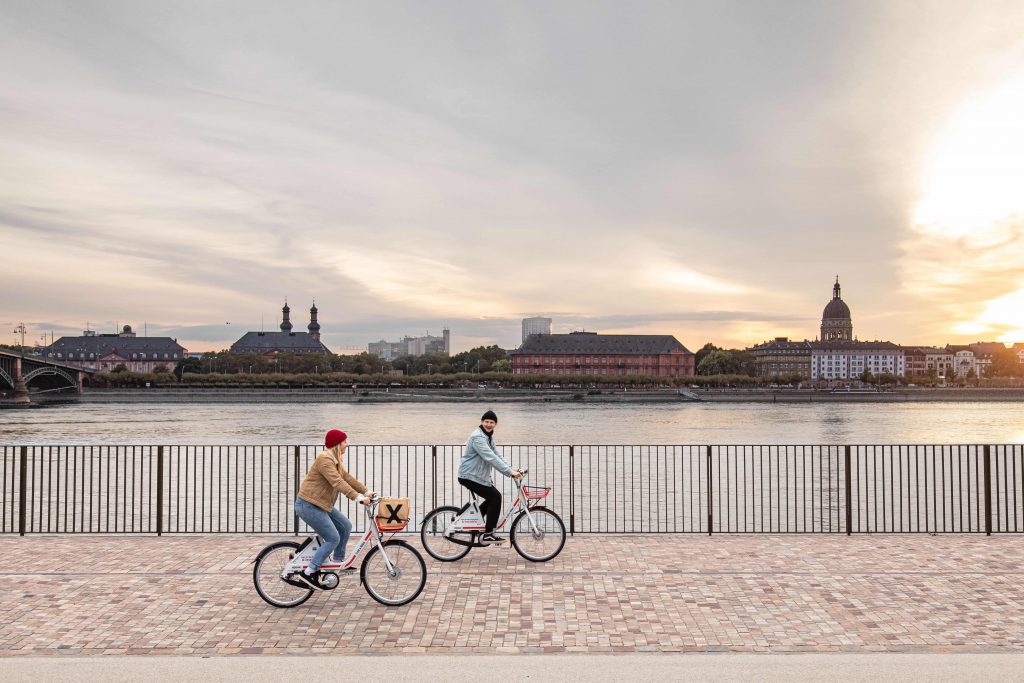 The past and future of shared bicycles
The development history of shared bicycles can be traced back to the 1960s. The fifty white bicycles launched in Amsterdam in 1965 was the first attempt to share bicycles. Although it ended in failure, with the continuous upgrading and iteration of technology, shared bicycles has also experienced a series of upgrade schemes such as mechanical password unlocking, SMS unlocking, Bluetooth unlocking, GPRS unlocking, 4G unlocking, and Bluetooth+2G (4G) unlocking. By 2022, around 3,000 cities around the world already offer bike-sharing systems, such as Dubai, New York, Paris, Montreal and Barcelona.
Statista, a data analytics company from Hamburg, Germany. According to its data, in the field of shared bicycles, the revenue is expected to reach 7.96 billion US dollars in 2022, the annual growth rate of revenue (CAGR 2022-2026) is expected to be 11.48%, and the number of users is expected to reach 930.3 million by 2026, the market size is expected to reach 12.29 billion US dollars by 2026. It can be seen that the market size of the shared bicycle industry are quite considerable, and will continue to grow in the near future.
The main forms of shared bicycles
A bike sharing system is a shared transportation service where bicycles are available to individuals for wide-range use at low or no cost. At present, it mainly includes docked and non-docked systems. The docking system allows users to borrow a bicycle from a docking station, a bicycle rack supported by technology, and return it to another docking station in the system; and a non-docked system that provides a node, which can find bicycles anywhere in the service provider's business area and transfer them according to traffic rules. Bikes can be parked anywhere. In either form, the system can find available bikes and docks in combination with smart location. In July 2020, Google Maps began adding a bike-sharing system to its route recommendations.
JM-BL11 will be your ideal choice
Since the introduction of JM-BL11, GPS bike-sharing locks have been popular with customers by protecting shared bikes. As one of the booming industries, bike sharing is already at the forefront of sustainable transportation options. While this green commute option can help people solve the "last mile" problem, ease urban congestion and improve urban environments, and bike-sharing operators and managers still face many challenges in this booming industry. In general, it mainly focuses on five major areas: precise positioning, anti-theft, vehicle body maintenance, bicycle lock power and user privacy. The JM-BL11 GPS shared bicycle lock is an optimized hardware for shared bicycle solutions. It adopts Cat M1/NB2 low-power technology, reinforced structure, and enhanced data security protection, which is conducive to providing more convenient bicycle maintenance and better user experience.
First, the synergy of GPS+WiFi+LBS+Bluetooth positioning system ensures that the location is accurately displayed on the cloud platform, while the unlocking mode of Bluetooth or designated QR code enables users to borrow and return bicycles conveniently; rugged design ensures continuous peak performance, even in the harshest conditions, making it difficult to damage the device without specialist tools. If the vibration reaches the threshold, such as drilling, hammering or stealing a bicycle, you will be notified, effectively reducing the risk of theft; in addition, the 10,000mA high-capacity battery and solar power supply ensure that the device will never run out of battery, so you don't need to worry about the power of the bicycle lock. Finally, TLS data encryption ensures the most widely deployed security protocol between the two communication applications, so that the communication between the client and the server application cannot be eavesdropped by attackers, effectively maintaining the privacy of the user's GPS track, etc. The process is more secure, ensuring that the unlock command will not be easily obtained by an attacker.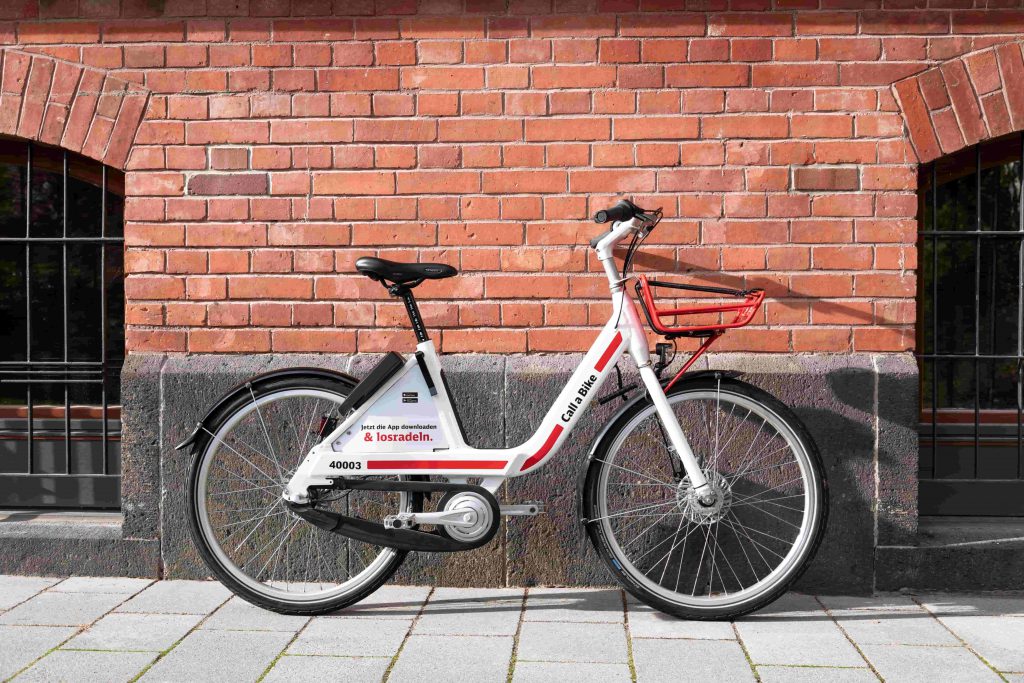 In-depth cooperation with DB
At the 1st SME International Cooperation Summit, Frank Feuchter, Head of the International Purchasing Department of Deutsche Bahn, shared his in-depth cooperation with Jimi IoT, an intelligent solution for shared bicycle management. Deutsche Bahn AG (DB for short) is the second largest transport company in the world and the largest railway operator and infrastructure owner in Europe. Jimi IoT reached a cooperation with DB in 2020, and the contract amount reached 7 million yuan.
The software and hardware of Jimi's shared bicycle solution are seamlessly connected, bringing users an excellent riding experience and visual operation. Notably, our solutions enhance company differentiation, competitiveness and user engagement. Before riding, users only need to unlock the bike through a QR code or mobile phone Bluetooth. After the trip, the app will show where the bike should be placed, and users can view and share statistics such as historical tracks, mileage, etc.; through our bike locks, DB can monitor the parking status and distribution of shared bikes, and provide data for the operation, maintenance and scheduling of bikes, thereby minimizing human damage and theft, helping to reduce operating costs, saving staff time, and improving management efficiency.
In the context of the global movement towards carbon neutrality, we are delighted to be a partner of DB and contribute to energy conservation, emission reduction and protection of the common environment.
About Us
JimiloT aims to provide customers with innovative, mutually beneficial, safe and efficient international intelligent hardware and IoT solutions. At present, our products have been sold to more than 130 countries, with an annual shipment of 6 million units. The volume reaches 10 million units, and we have set up service centers and marketing centers in many countries to provide customized services for the local market and build an international marketing and service network covering the world. Jimi loT shoulders the mission of "making connections easier", and is constantly striving to realize the vision of becoming a continuous leader in IoT enterprises.
If you want to know more information about JimiIoT, Please click here for more information, or join our Facebook, LinkedIn, INS, and Twitter pages to learn more.