JimiIoT sincerely invites you and your company representatives to come and visit us at Securex South Africa 2023. In the exhibition, you will find our latest technology, products, and security solutions, including but not limited to: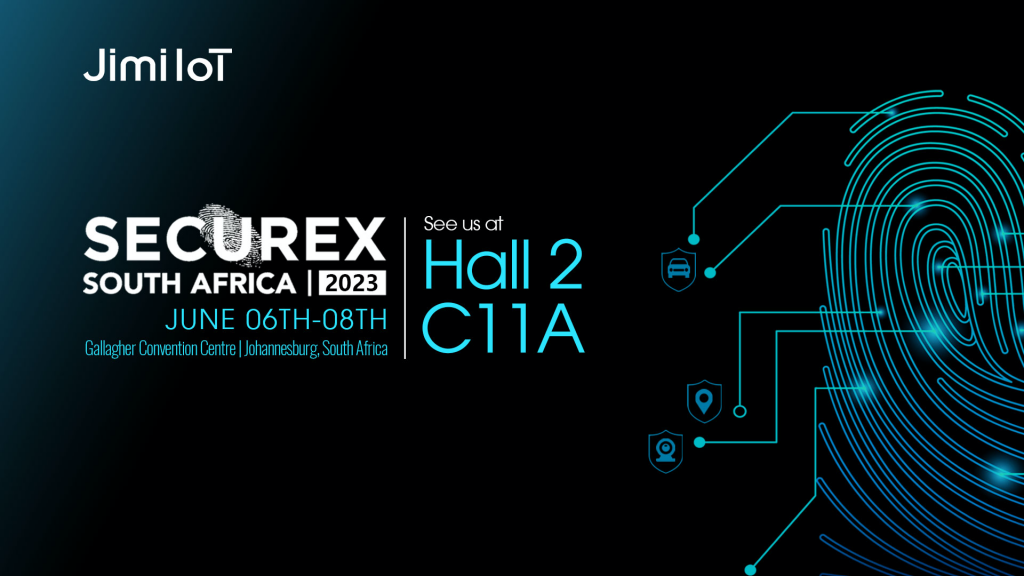 – Ideal for managing industrial and commercial fleets, from motorcycles and passenger cars to trucks and more, our powerful trackers with LTE & GSM network, GNSS positioning, live GPS, and inertial navigation system provide ideal solutions for managing and optimizing your fleets.
– Equipped with GNSS positioning for accurate tracking, high-capacity batteries for continuous monitoring, Bluetooth accessories to extend device usage scenarios, and anti-theft measures to ensure cargo security, our trackers help users to feel assured that their assets are under constant protection.
– Featuring a suite of visual AI algorithms and a multi-channel camera system, our dash cameras JC450 and JC400 series enable fleet managers to have a clear understanding of the current situation, helping reduce false claims, correct driving behaviors and ensure the safety of your assets.
It would be a great pleasure to meet you at Hall 2 – C11A, please do not hesitate to contact us if you need any more information.
About Jimi IoT
JimiIoT is a leading IoT solutions provider, offering a range of products and services to help businesses and individuals improve efficiency, productivity, and safety. Their product range includes GPS, asset, and vehicle trackers, supported by cloud-based platforms, mobile apps, and customized solutions. With a focus on innovation and customer satisfaction, JimiIoT has become a trusted partner for businesses and individuals worldwide, providing the products, services, and expertise needed to succeed in today's fast-paced business environment.
So, do not miss your chance, click here and contact us now!