The JC450 Series stands as an industry-leading LTE dashcam system meticulously designed to transform commercial vehicle safety and operational efficiency. This state-of-the-art camera system not only records up to 5 separate channels simultaneously, but it also empowers drivers with cutting-edge driver assistance features that redefine the driving experience.
|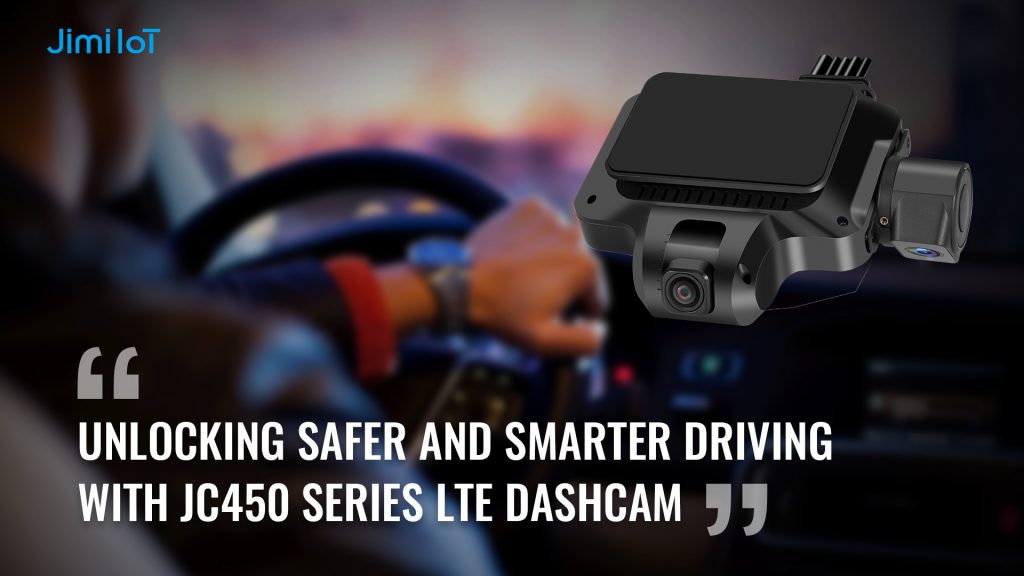 Unmatched Video Visibility in Real-time
Equipped with up to 5 channels, the JC450 provides unparalleled visibility both inside and outside the vehicle. With its advanced camera capabilities, fleet managers gain comprehensive oversight, ensuring the safety of their drivers and cargo. Real-time monitoring, whether the vehicle is in motion or parked, is made possible, offering peace of mind and enhanced security.
Driver Coaching and Assistance for Optimal Safety
The JC450 Series revolutionizes driver coaching and assistance with its sophisticated Driver Monitoring System (DMS) and Advanced Driver Assistance (ADAS) features. By actively monitoring driver fatigue and distraction levels, the DMS component acts as an attentive co-pilot, alerting drivers to potential risks and promoting optimal focus. The ADAS feature further enhances this by providing real-time alerts and prompts, creating a secure driving environment for all.
Critical Video Storage Made Effortless
Concerned about critical video footage being lost or overwritten? Fear no more. The JC450's cloud storage capabilities ensure that crucial video data, such as collision recordings and other significant events, remains secure and readily accessible. Even with loop recording, important footage is safeguarded and readily available, serving as irrefutable evidence in case of disputes or incidents.
Ample Storage for Comprehensive Data
With the JC450 Series, storage concerns become a thing of the past. Offering extended storage options of up to 512 GB through its two microSD slots, the device ensures that ample data can be stored. This allows for the smooth operation of long-distance transportation, meeting all data requirements with ease.
Seamless Operations with a Unified Platform
Simplify your fleet management operations with our comprehensive platform, Tracksolid Pro. Access critical information, including locations, surroundings, and real-time alerts, from any location, ensuring a proactive approach to managing your commercial fleet. Additionally, the JC450 system is adaptable to your existing platform, providing seamless integration and a hassle-free experience.
Experience the JC450 Series difference and elevate your fleet management capabilities with an unparalleled blend of safety, security, and efficiency. Discover a smarter way of driving with the JC450 Series LTE Dashcam and embrace a new era of commercial vehicle management.

WHY JIMI IOT?
Our company offers a comprehensive range of certified GPS trackers, accessories, and advanced vehicle telematics solutions, ensuring that our clients have access to everything they need to succeed. Jimi IoT has been successfully developing and manufacturing IoT devices for 20+ years and has helped thousands of business partners and customers in over 150 countries worldwide.
If you would like more details, please visit Facebook, LinkedIn, INS, and Twitter pages to learn more.