The LL303 4G Solar Powered GPS Tracker was developed primarily to support businesses in implementing data-based, visual, and intelligent management for their fleets. Its application scenarios can include asset management and logistics tracking of containers, trucks, ships, etc., and can also be applied to trailers, and construction machinery vehicles such as excavators, mixers, muck trucks.
The Solar Powered GPS Tracker contains a large-area solar panel that covers 5/6 of its surface area and can supply a consistent stream of power for the positioning device on sunny days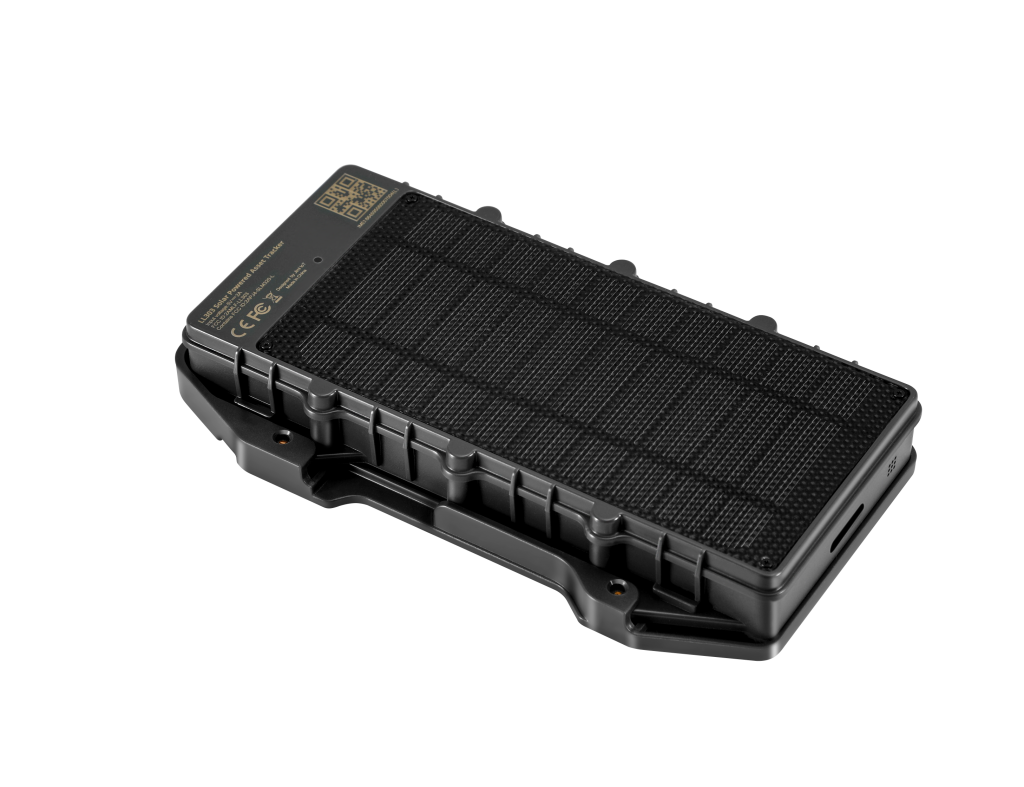 The LL303 also incorporates a magnetic charging interface, which can charge quickly and minimize interface damage, to deal with poor outdoor weather.
Additionally, the LL303 possesses an IP67 high-grade dustproof, waterproof, salt-fog, and drop-proof design that can easily pass a variety of reliability tests to guarantee steady operation (durable) even in the toughest conditions.
This Solar Powered GPS Tracker has created a Bluetooth external expansion feature that can support 10+ sensor connections simultaneously and realize refined control of engineering operations for the application scenarios of construction machinery and freight trucks.
Oil Level Detection
Featuring an oil level sensor, the device can keep an eye on the vehicle's sizable fuel tank's odd condition. The alert data can be uploaded in time to the cloud platform if atypical events such as an abruptly considerable fall in fuel volume (oil stealing behavior) are discovered.
Temperature & Humidity Detection
It can detect changes in temperature and humidity level in different areas of the construction site, remind workers to take breaks in hot weather, continuously monitor the environment's temperature and humidity level in storage areas for wood and other special materials, and in the cement production site to make sure the materials adhere to construction standards.
Connect the angular velocity sensor
Monitor the working status of concrete mixer trucks to avoid losses caused by vehicle failures. At the same time, it can also monitor the wheel speed of transport vehicles, which can meet the needs of leasing companies for refined monitoring of rental mileage.
Door Switch Sensor
To avoid losing or dropping the goods owing to an unauthorized door opening during transportation, this sensor can help LL303 keep an eye on the opening and closing status of the truck's door.
LL303 Solar Powered GPS Tracker has powerful features in both appearance design and function expansion, and its installation is also very simple, which is convenient for enterprises to complete the intelligent upgrade of fleet management.
In addition, LL303 has many other functions, which we have detailed in previous articles, interested friends can click here to learn more.