In the fast-paced world of two-wheeler management, ensuring robust security and reliable tracking capabilities is essential. Meet the VL103D, a discreetly-installed, fully-featured vehicle tracker meticulously designed to elevate the safety and security of motorcycles and other two-wheelers. With its advanced LTE and GNSS functionalities, along with a versatile RS485 interface and IP66 waterproof rating, the VL103D provides a comprehensive solution for diverse tracking scenarios, including stolen vehicle recovery and efficient management of motorcycles and other light vehicles.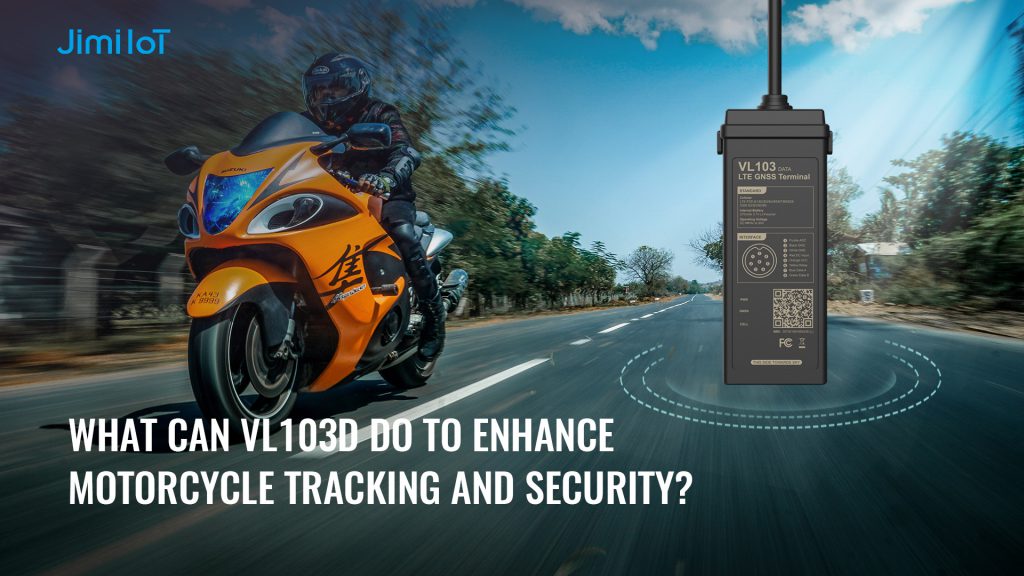 Key Features and Benefits:
Seamless LTE and GSM Communication: Experience uninterrupted communication with the VL103D's advanced LTE and GSM communication capabilities, ensuring a solid connection in all environments and providing reliable tracking and management for motorcycles and other two-wheelers.
Customizable Input/Output Settings: Benefit from the configurable input/output functionalities, allowing default alarm button status monitoring while also enabling additional digital output configuration, providing tailored tracking capabilities to meet the unique demands of two-wheeler management scenarios.
Smart Car Battery Protection: Safeguard the vehicle's battery life with the VL103D's intelligent power management system, which automatically suspends power consumption when the battery level reaches a critical threshold, ensuring extended battery longevity for uninterrupted tracking operations.
Rugged Design for Challenging Conditions: Built to withstand tough environmental conditions, the VL103D's IP66 dust and water resistance ensures optimal performance, providing reliable tracking operations even in the most challenging terrains and harsh weather conditions encountered during two-wheeler journeys.
Enhanced Data Capabilities with RS485 Interface: Unlock advanced data capabilities with the versatile RS485 interface, allowing for seamless integration with other compatible devices, providing comprehensive data analysis and insights for efficient two-wheeler management and tracking.
Proactive Driving Behavior Analysis: Receive real-time alerts for potentially hazardous driving behaviors, empowering you to proactively address safety concerns and promote responsible driving practices among two-wheeler users, ensuring a secure and efficient riding experience.
Elevate the safety and security of your motorcycle and two-wheeler fleet with the VL103D LTE GNSS Terminal and experience seamless connectivity, robust tracking functionalities, and comprehensive data analysis for optimized two-wheeler management. Take the first step towards enhanced security and efficiency with VL103D and unlock the full potential of your two-wheeler management operations.
WHY JIMIIOT
JimiIoT is a global leader in innovative IoT solutions. We provide cutting-edge hardware and software tailored to enhance efficiency and connectivity. Our range of products includes advanced GPS tracking devices, asset management solutions, smart vehicle dashcams, and telematics platforms. With a focus on technological excellence and customer satisfaction, we empower businesses to optimize operations and gain valuable insights from data-driven analytics. Trust JimiIoT to drive positive change and unlock growth opportunities in the digital age.
If you would like more details, please visit Facebook, LinkedIn, INS, and Twitter pages to learn more.