We are thrilled to announce that our JC450 dashcam has also been approved by PTCRB, the certification board established by North American cellular operators to test mobile devices and modules operating on cellular networks. With PTCRB certification, the JC450 dashcam meets the cellular network standards required for interoperability with many North American cellular carriers, ensuring compliance and compatibility.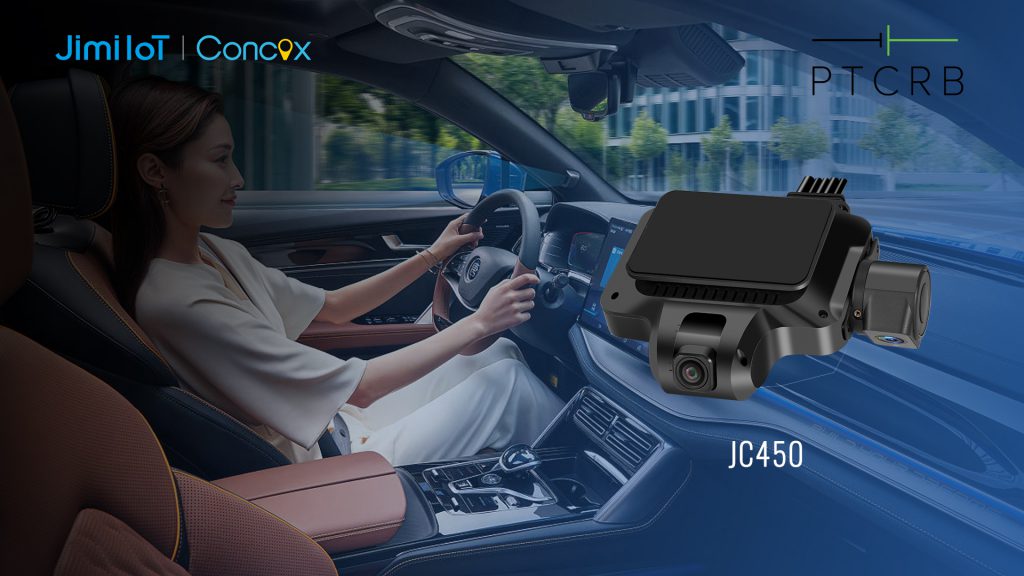 The JC450, an LTE dashcam system designed specifically for use in commercial vehicles, is capable of recording 4/5 separate channels simultaneously and provides valuable ADAS and DMS algorithms that actively assist drivers increase awareness and safety on the road by providing real-time, actionable alerts. Video clips triggered by key events, or the in-cab SOS button are saved to the cloud for later review or evidentiary support.
The JC450 Feature List:
Video Visibility via Up to 5 Channels in Real-time
The JC450 has 1 built-in camera (720P by default or 1080P upon your request) and supports up to 4 remote cameras (optional) to monitor the outside, the cabin, the sides, the rear, or the driver of a vehicle regardless of it being in motion or parking. Some of the cameras can even sound alerts to remind drivers or passengers of any potential risks.
Driver Coaching/Assistance
·Driver Fatigue/Distraction Monitoring (DMS)
The DMS camera (optional) can track the driver's face to monitor their attentiveness and warn them with in-cab alerts if needed.
·Driving Behavior Analysis (DBA)
The built-in gyroscope sensor detects harsh events such as harsh braking, speeding, sharp cornering, and collision; while the built-in camera of the JC450 captures high-definition videos of these important incidents and sends the data to the cloud for later review and driver coaching.
·Advanced Driver Assistance (ADAS)
The ADAS algorithm embedded enables the JC450 to warn drivers of possible collisions to prevent safety-critical incidents and improve vehicle safety.
Worry that critical video footage about collisions or other events overwritten by loop recording or be deleted accidentally or on purpose on your device? No worries. These data will remain unaffected by loop recording and will be uploaded to the platform for storage. They can be used as evidentiary support if any dispute arises in the near future.
Extended Storage for More Data
There are 2 microSD slots on the main unit of the JC450 camera system, allowing for up to 512 GB of on-device storage. This allows you to store much more data than you anticipated and meet long-distance transportation data requirements fully.
One Platform for All Your Operations
As operators, you can check the locations, surroundings, alerts, and other information about your fleets via our dedicated platform, Tracksolid Pro, in real time from anywhere.
With PTCRB certification, you can trust that the JC450 dashcam meets the cellular network standards required for interoperability with many North American cellular carriers. For more information on the JC450 dashcam and how it can benefit your business, please visit our website or contact us.