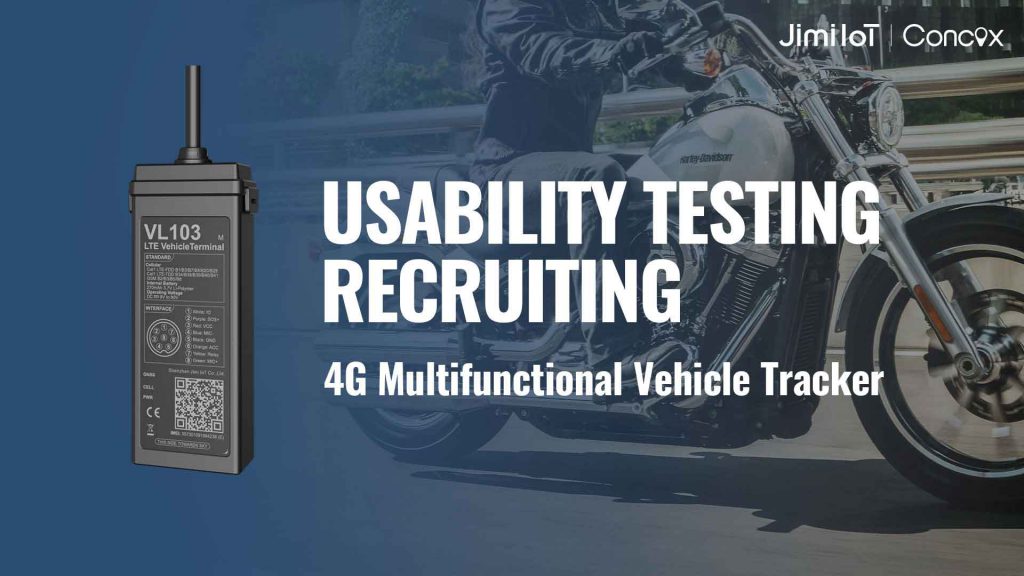 Hey there! We are pleased to announce that we are recruiting testers for our 4G vehicle terminal tracker – VL103M.
Who are we looking for?
We welcome anyone who is interested in this product to apply. From all applicants, 30 will be selected (each will receive one unit) to test the product for a period of 7 days. We will send the test guide to the 30 selected later.
Frequency Bands Support:
LTE-FDD: B1/B3/B7/B8/B20/B28
LTE-TDD: B34/B38/B39/B40/B41
GSM: B2/B3/B5/B8
What will you be doing?
You will be asked to use our vehicle tracker and perform various tasks such as:
Provide your valuable feedback on the appearance and dimensions of the product and score in this regard (1–5 points);
Test the function items of the product, such as remote listen-in, vehicle finding, and 2G/4G handover;
Test the event-triggered features of the product, such as geo-fence, low external battery, and SOS;
Give your valuable feedback on Tracksolid Pro platform when testing the product on it.
What's in it for you?
The first 10 applicants to complete the test and submit a valid test report will be rewarded with $100 each.
How to participate?
Please submit your application form to info@jimilab.com. Selected testers will get notified after the application is closed.
Application Period: April 28, 2023- May 31, 2023
Deadline for Submission of Test Report: One week after receiving the product
Attachment: Application Form【Download Attachment】
We look forward to receiving your application!