In the dynamic landscape of South America, the quest for vehicle security is unceasing. Evolving to match these challenges, we proudly introduce the JC261P dash camera, a groundbreaking addition that transcends the conventional boundaries of safety and convenience. Building upon the success of the JC400P, the JC261P is meticulously designed to cater to the unique demands of South America.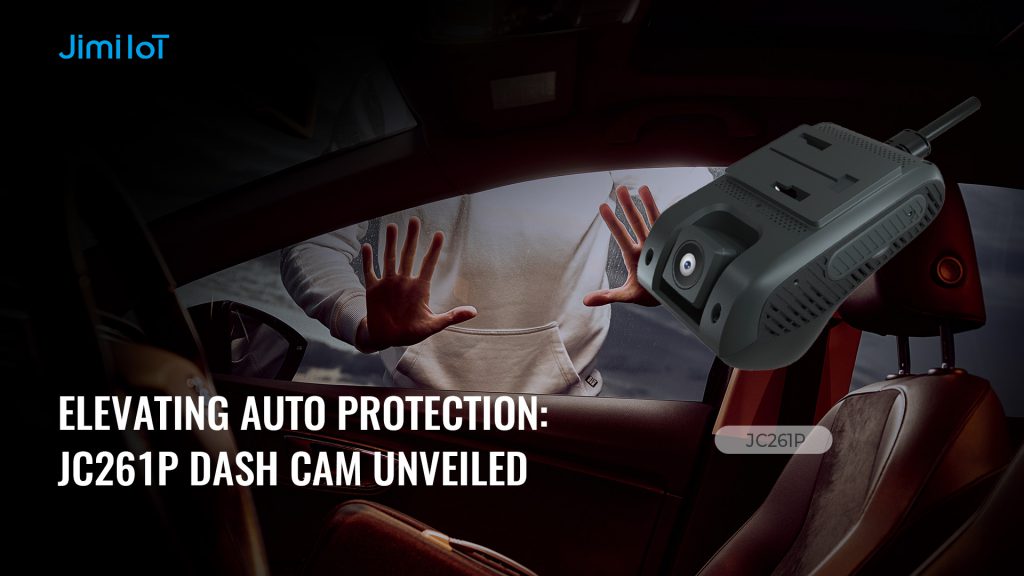 Dual-Lens Vigilance
The JC261P heralds a new era in vehicular surveillance, providing you with the power to monitor both the road ahead and the cabin concurrently. This innovative dual-channel recording negates the requirement for auxiliary cameras, simplifying the installation process. Moreover, the dash camera's compact footprint ensures it seamlessly integrates into your vehicle's interior.
Intelligent Driver Assistance System (IDAS)
In an environment where safety is paramount, the JC261P takes the lead. Equipped with an advanced IDAS algorithm, it vigilantly watches over your journey. From monitoring following distances to predicting potential collisions and ensuring lane discipline, this system proactively communicates with you, making your travels safer than ever before.
A Unified Design Philosophy
This state-of-the-art dash camera elegantly merges a high-definition road-facing camera (primary) with an inward-facing camera (secondary) into a single harmonious unit. Beyond saving space, this thoughtful design simplifies installation, exemplifying user-friendliness.
Swift and Seamless Integration
Whether you operate with an existing fleet management platform or seek an out-of-the-box solution, the JC261P accommodates your needs. Opt for our Tracksolid Pro platform for real-time fleet management and driver supervision. Alternatively, if you prefer a customized solution, desire third-party compatibility, or aim for integration with an intelligent transport system (ITS), our API and IoT Hub facilitate a swift and trouble-free setup.
Practical Applications
When considering the multifunctionality and advanced features of JC261P, it becomes apparent that it can serve a variety of practical applications, offering users even more convenience. Here are some additional use cases and how JC261P provides tangible benefits in these scenarios:
Rental Car Services: Rental car companies can utilize JC261P to monitor their rental vehicle fleets. This helps ensure the security of rental vehicles, preventing misuse, while also providing valuable insights into driver behavior and vehicle location.
School Bus Monitoring: Schools or school bus service providers can install JC261P on school buses to ensure the safety of students. This includes monitoring the behavior of bus drivers while providing peace of mind to parents about their child's safety.
Cargo Transport: Beyond hazardous material transportation, JC261P is also highly beneficial for general cargo transport. It can monitor the loading and unloading of goods, offer real-time information on cargo status and truck location, thereby enhancing logistics efficiency.
Private Vehicles: Individual car owners can also benefit from JC261P. It can be used as a tool for monitoring driving behavior, helping drivers improve their habits, reduce fuel consumption, and provide crucial evidence in case of unfortunate accidents.
Tourism and Rental Fleets: Tour companies and vehicle rental service providers can use JC261P to ensure the safety of tourists while monitoring their fleets to provide better service and higher customer satisfaction.
In these scenarios, the primary advantages of JC261P include:
Real-time Monitoring: JC261P features LTE connectivity, allowing real-time monitoring of both the interior and exterior of the vehicle. This means you can check the vehicle's location and driver's behavior at any time.
High-Definition Recording: JC261P provides high-definition video recordings that can be used for accident investigations, insurance claims, or as courtroom evidence.
Driver Training: For companies with fleets, JC261P data can be used for driver training and performance assessment, enhancing driver safety awareness and skills.
Fleet Management: The comprehensive features of JC261P make fleet management more efficient, including real-time tracking, remote listening, exception alerts, and more, contributing to cost reduction and increased efficiency.
In summary, JC261P is not just an ordinary dash camera; it's a powerful tool adaptable to various practical applications, providing users with safer and more efficient solutions.
Elevate your vehicle security with the JC261P, where cutting-edge technology harmonizes with real-world convenience. With its comprehensive suite of features, it's not just a dash camera; it's your trusted guardian on the road.
WHY JIMIIOT
JimiIoT is a global leader in innovative IoT solutions. We provide cutting-edge hardware and software tailored to enhance efficiency and connectivity. Our range of products includes advanced GPS tracking devices, asset management solutions, smart vehicle dashcams, and telematics platforms. With a focus on technological excellence and customer satisfaction, we empower businesses to optimize operations and gain valuable insights from data-driven analytics. Trust JimiIoT to drive positive change and unlock growth opportunities in the digital age.
If you would like more details, please visit Facebook, LinkedIn, INS, and Twitter pages to learn more.