We are excited to announce that Jimi IoT will be participating in the upcoming CON-MINE INDONESIA 2023 exhibition, to be held at Jakarta International Expo, Indonesia from May 24-26. As one of the leading providers of advanced tracking systems and logistics solutions, we are thrilled to showcase our latest products and solutions to our esteemed customers.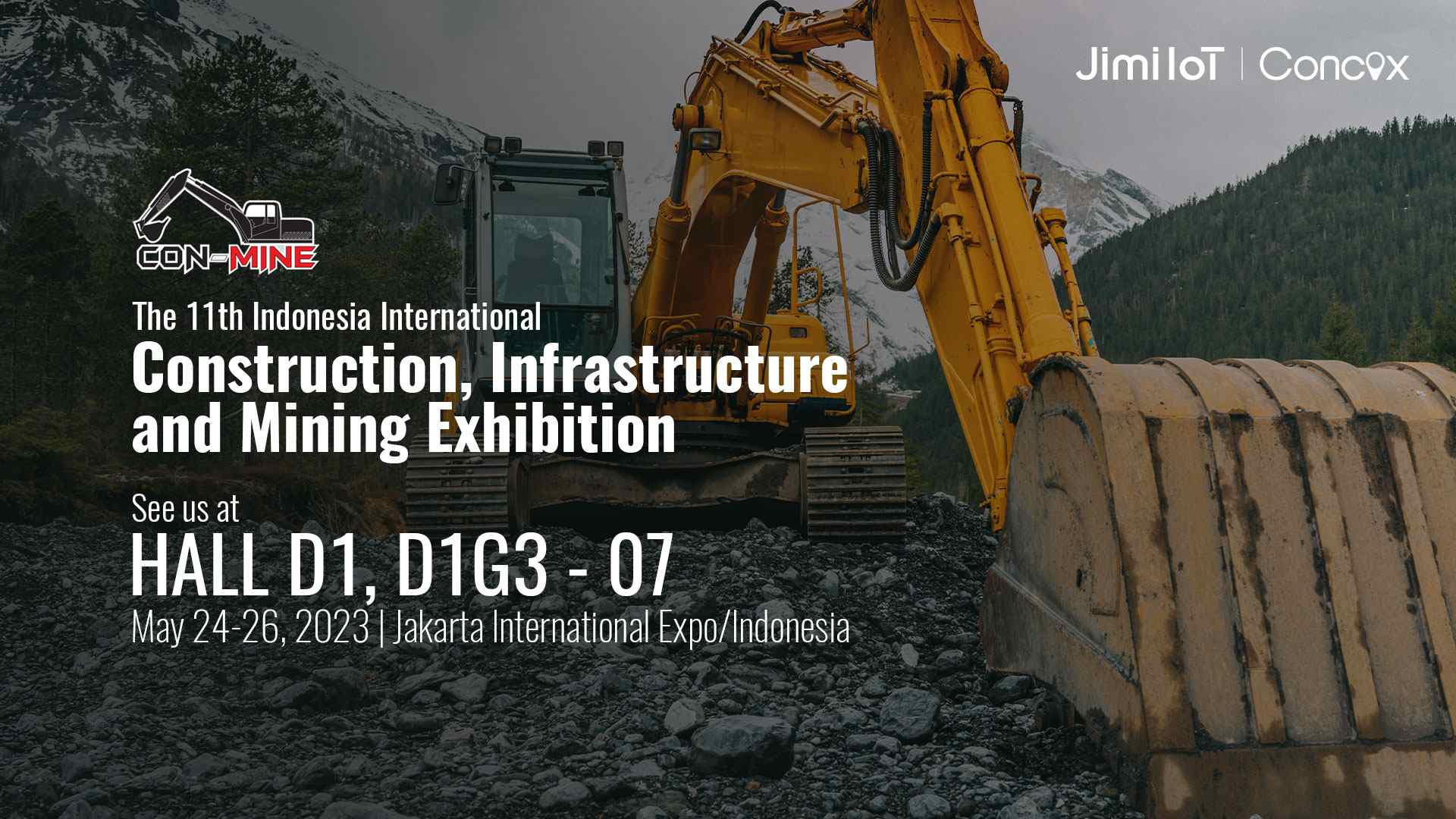 In the exhibition, you will find our latest technology, products and loT solutions, including but not limited to:
Mileage Traveled Measuring Solutions
With LTE communication and precise measuring of the vehicles' current and accumulated mileage, our intelligent hubodometer LL703 will be helping to manage the mileage traveled, schedule maintenance and determine lease charges of semi-trailers, trucks, and more vehicles.
Logistics Fleet Management Solutions
Equipped with GNSS positioning for accurate tracking, route optimization for efficient delivery, continuous monitoring to ensure on-time delivery and anti-theft measures to secure the cargo.making it an ideal solution for managing and optimizing logistics fleets.
Heavy Equipment Management Solutions
Integrates GNSS positioning for location tracking, multiple working modes for versatile operation, Bluetooth sensor for data collection, and atypical events monitoring for enhanced safety, making it an ideal solution for managing heavy equipment in challenging environments.
Our expert staff will be on hand to provide live demonstrations of these products and answer any questions you may have.
The 11th edition of CONMINE 2023 will be expected to present over 150 exhibiting companies and 15.000 trade visitors in 3 days. The exhibition will put up bigger and better quality as the Indonesia's unparalleled one-stop exhibition for the construction & mining machinery, equipment, services, materials and technologies in 2023.
Jimi IoT is proud to be a part of it. Customers and industry professionals are invited to visit Jimi IoT's booth No.:HALL D1, D1G3-07 to explore our latest products and solutions.