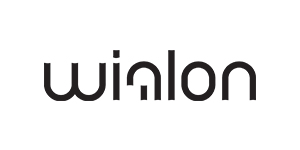 Ultimate platform for GPS tracking and IoT
Wialon is the multifunctional, end-to-end telematics platform for GPS tracking and IoT. The system has 300+ monitoring parameters that allow delivering any project in any sphere (assets monitoring, construction management, security and personal monitoring, and more).
Wialon is a GPS tracking platform for building fleet management solutions for any industry. The full-fledged system eliminates the need to build an IoT infrastructure from scratch and allows our clients to concentrate on innovative applications, business workflow optimization, and efficient management of the connected objects.
Wialon and Wialon-based solutions have entered the national markets of more than 150 countries with over 3,200,000 assets being tracked worldwide.
About Gurtam
Gurtam is a developer of GPS tracking solutions for fleet managementand IoT. There are 3 flagship company products: Wialon, flespi, GPS-Trace. The company was founded in 2002 and has offices in Vilnius, Boston, Dubai, and Buenos Aires. Gurtam is a Forbes Tech Council and  M2M IoT Council board member.